In this article, we will discuss how to generate getters & setters for all member variables of a class
Earlier era:
Often for any POJO, getter & setter are very important
And also their case-convention need to be followed
So that it can be used in JSP tags.
Everyone has to write code on plain text file (file name with extension ending .java)
IDE era:
With the release of IDE by various vendors helped developer in a long way to write/code only important business logics
With IDE, generating getter/setter, constructor, renaming, refactoring, etc. becomes very easy
With Eclipse IDE, writing/coding getter & setter is very easy within few shortcut keys and it has Menu to navigate through
There are similar shortcut keys available in all other leading IDE like NetBeans, IntelliJ, etc.
Generate getter and setter in Eclipse IDE:
Step 1: create a POJO with 4 member variables

Step 2: generate setter/getter
Right-click on the Java file –> Select Source –> Generate Getter and Setters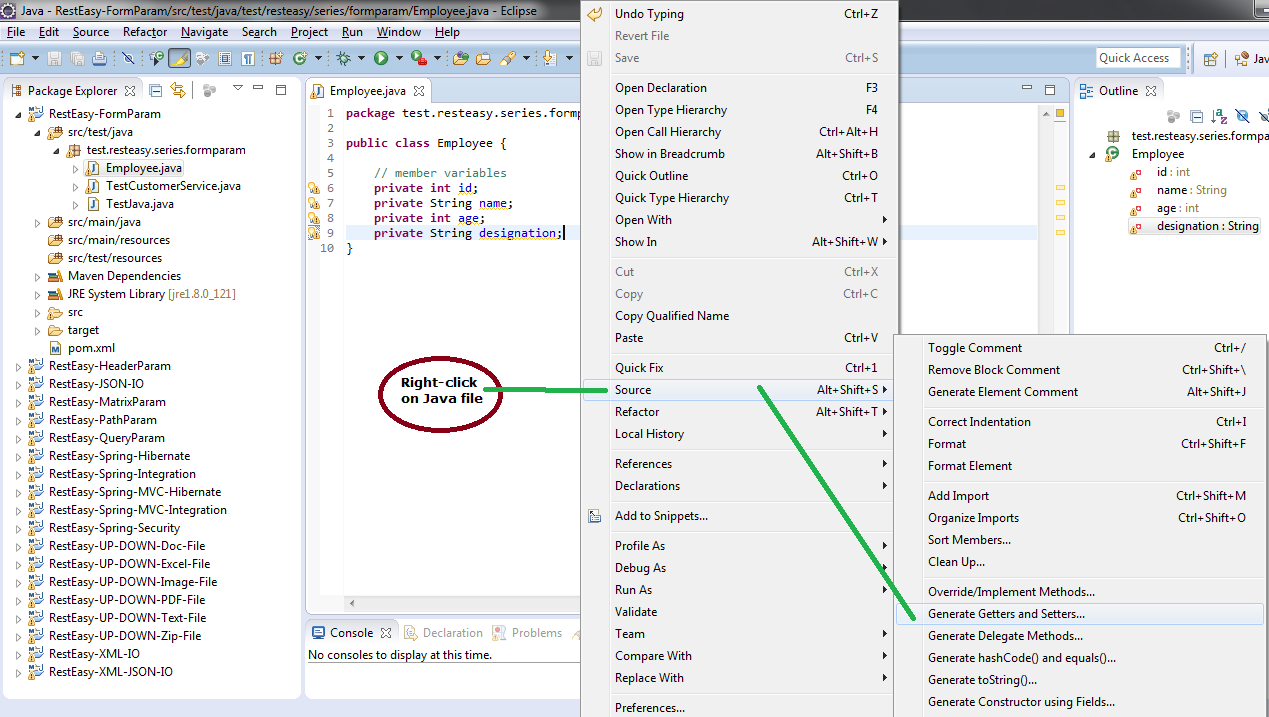 Step 3: choose fields for which you want to generate getters and setter
Additionally, we can specify Access Modifier for all getters/setters
it can limited by un-checking fields whichever isn't required
allows to specify Insertion point after which generated setter/getter needs to be placed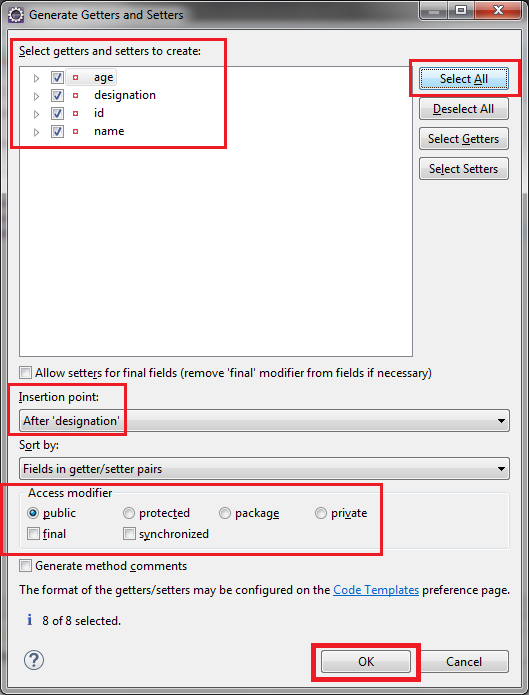 Step 4: View Java file with all attributes and their getter/setter
Here, it is !!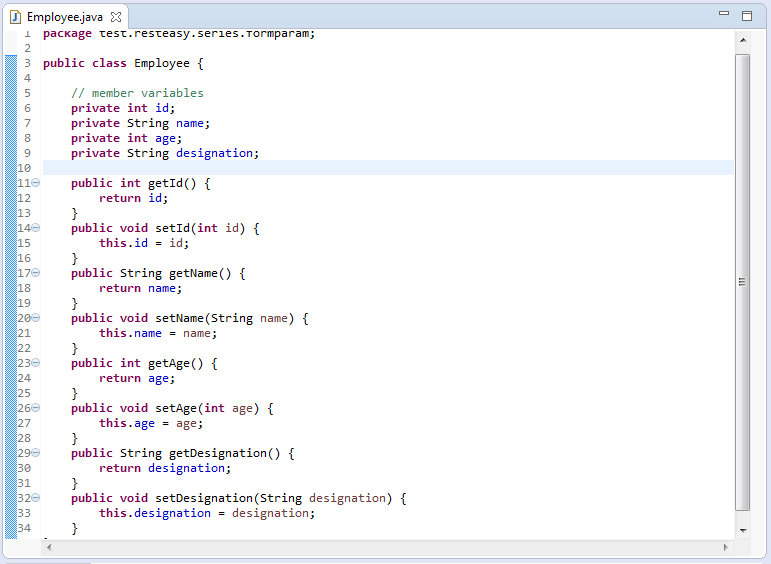 References:
Happy Coding !!
Happy Learning !!