In this article, we will discuss how to open file editor out of all opened files in Eclipse IDE using shortcut keys CTRL + E
Need of CTRL + E (Open Editor):
Often times, we open number of files like .java, .xml, .jsp, etc. inside Eclipse IDE
And sometime we want to navigate through already opened files but it is not seen in the front
Then, to open this file again either we have navigate through project or else do Open Type (CTRL +SHIFT +T) or Open Resource (CTRL +SHIFT +R) depending on the file extension
To make developer life easy, Eclipse brings easy shortcut keys which helps to browse through all opened files and open it in front editor for working/modifying
Opening Editor in Eclipse IDE:
Step 1: Assume that there are number of files opened already in Eclipse IDE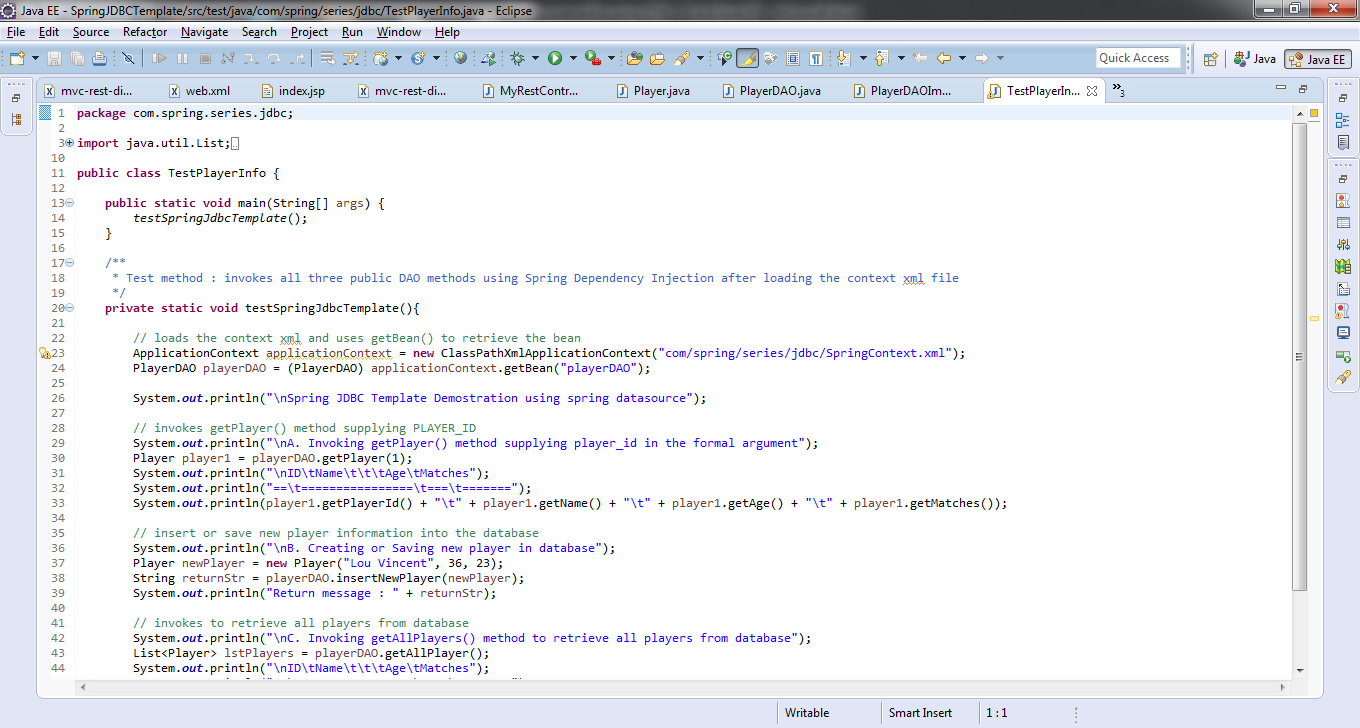 Step 2: We want to open file named "mvc-rest-dispatcher-servlet.xml"
Press CTRL + E simultaneously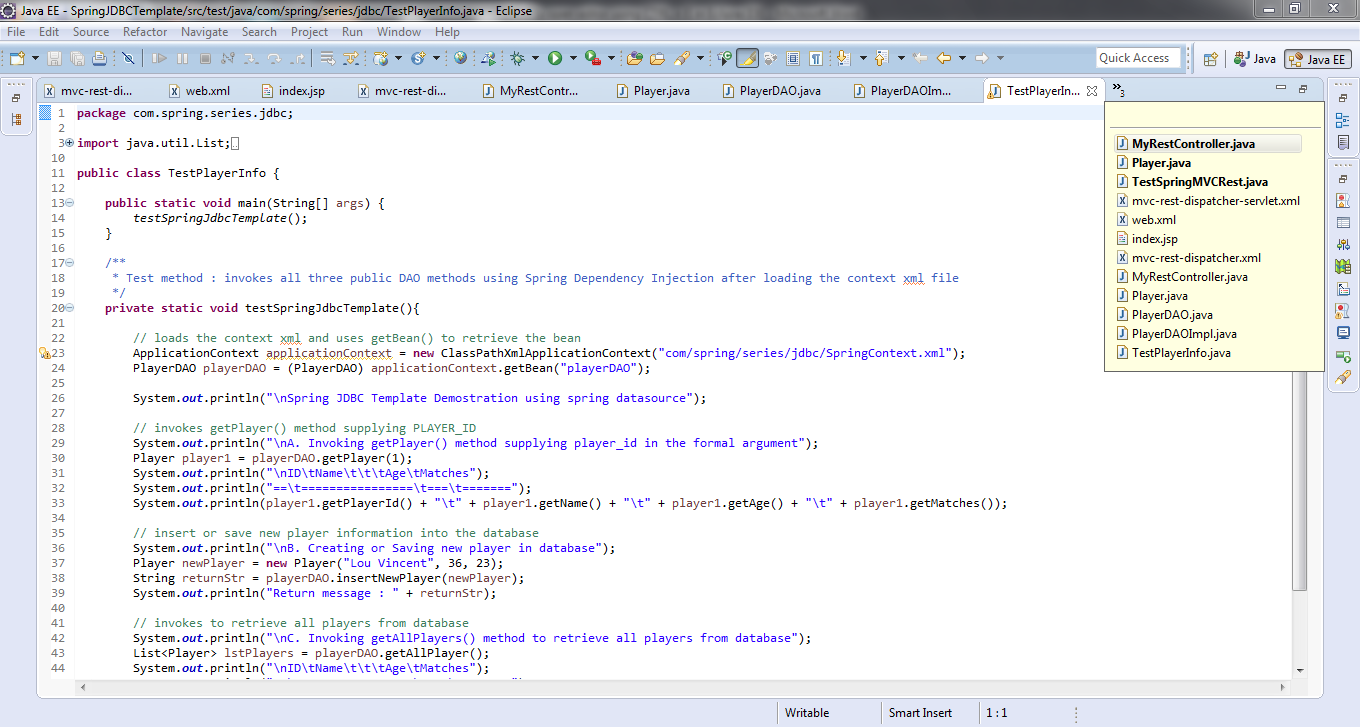 Step 3: use up-arrow and down-arrow keys to select desired file named "mvc-rest-dispatcher-servlet.xml"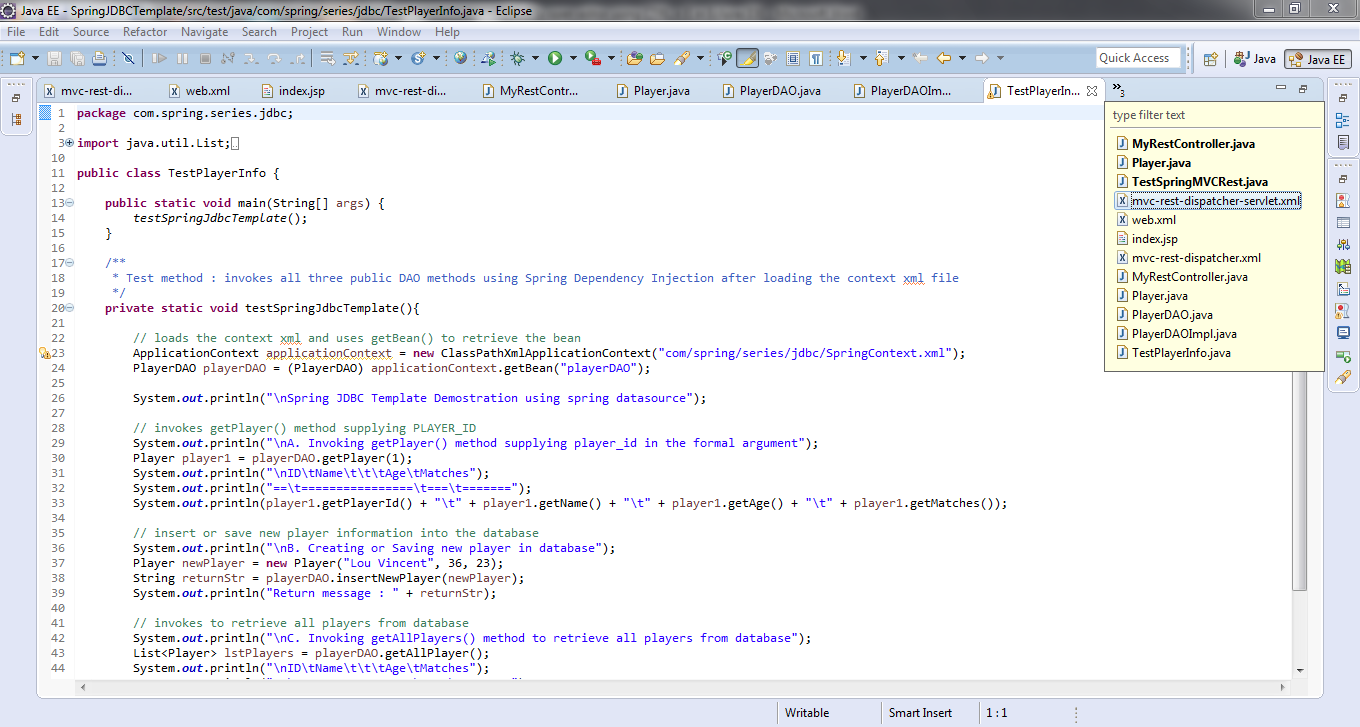 Step 4: Desired file is opened in front editor
Here, it is!!

References:
Happy Coding !!
Happy Learning !!